The Dexa Body Scan


For your wellness journey
With a DEXA scan
(Dual-Energy X-Ray Absorption)
Freedom Healthcare Layton location offers an incredible tool to help you measure your body along your wellness journey called the dual-energy X-ray Absorptiometry (DEXA) Body scan!
The DEXA body scan provides a precise measurement of:
This scan aids in a variety of wellness goals by providing helpful insights. The DEXA body scan will help you understand your exact body composition and refine your health and fitness goals.
Contact the Layton location to book an appointment today!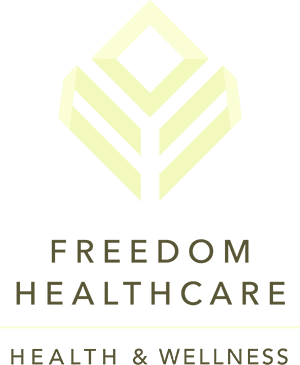 8899 S 700 E
Suite #250
Sandy, UT
3080 N 1700 E
Suite B
Layton, UT 84040

The right nutrition can make all the difference. That's why Freedom Healthcare partnered with Metagenics.